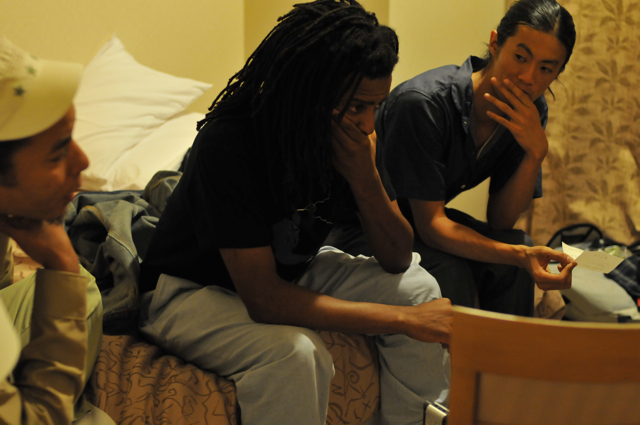 //Pharcyde lovers, here is an excellent interview the homie
Shing02
did this summer in Japan with Tre and Lip. In it, they discuss how the producer of Dazz Band was an instrumental mentor, their musical foundations in the church(!) & grandparents' house parties...and the finiteness of seedless fruit. Great stuff.
And for the heck of it, here's one of my favorite Pharcyde joints - originally off a compilation called State of Emergency it was later redone on the Labcabincalifornia album as "Devil Music"...but like many things in life, the original is better!
The Pharcyde - "My Soul" (Mad Sounds, 1994)
and also the equally dope:
Shing02 - "Love You Like Water" (unreleased, 2007)
...along with the sweet animated video. 1neLuv.